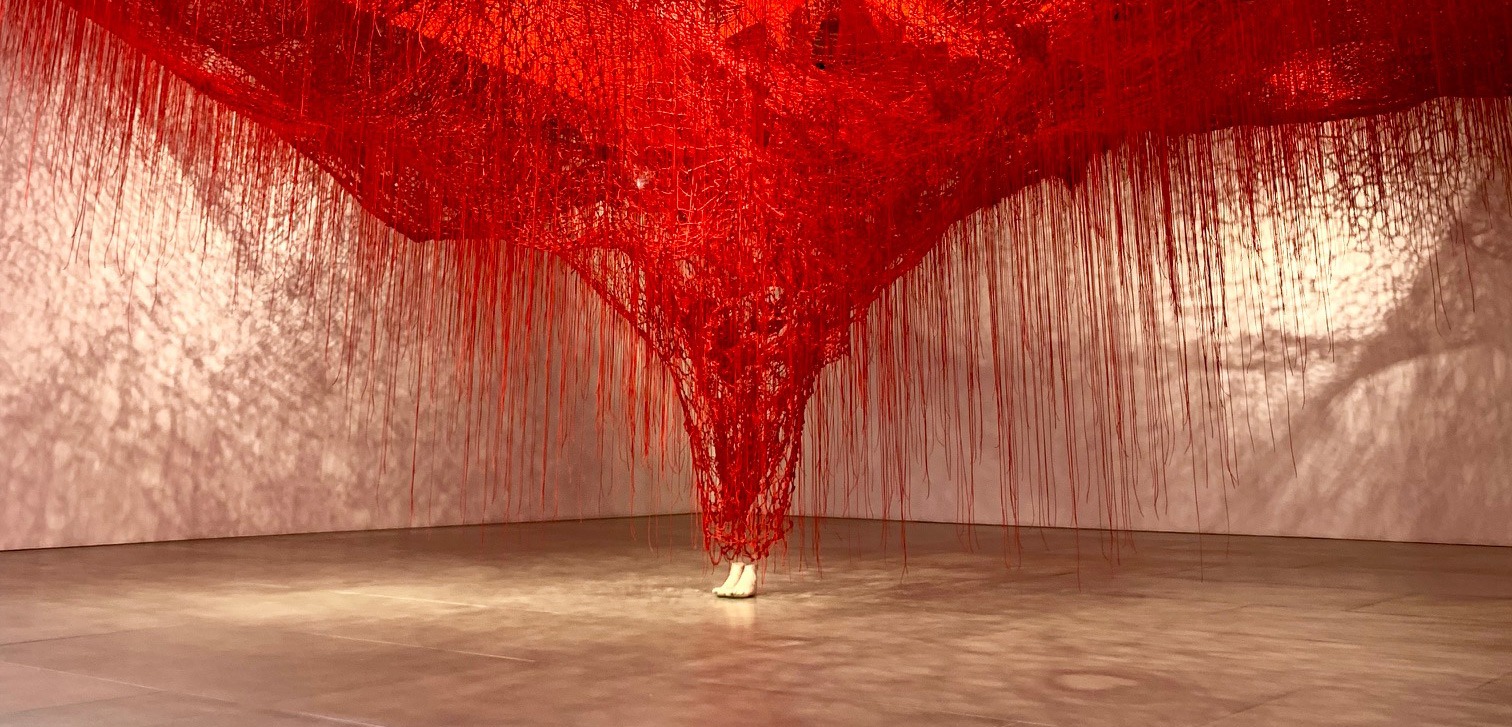 First View: Chiharu Shiota's first exhibition at Blain | Southern London
Chiharu Shiota's first exhibition at Blain|Southern London @blainsouthern centres around a new site-specific installation, along with sculpture and works on canvas.
In the titular installation, Me Somewhere Else, Shiota creates a vast net of yarn, which is suspended from the gallery ceiling and connected to the floor by a cast of the artist's feet.
View this post on Instagram

The blood red of the yarn is laden with symbolism, from the neural pathways in the human brain to the connections that bind us together.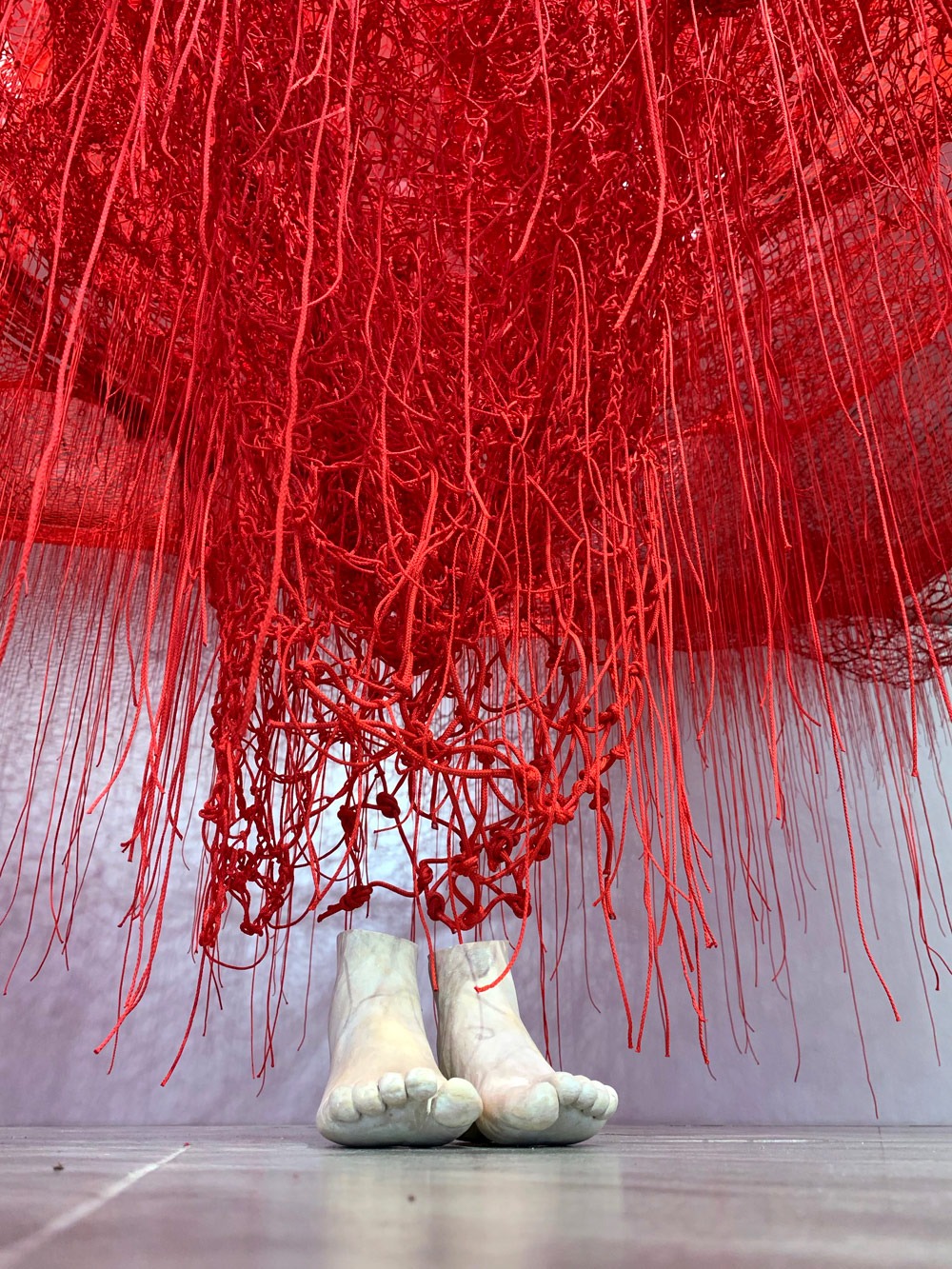 'I feel that my body is connected to the universe but is my consciousness as well? When my feet touch the earth, I feel connected to the world, to the universe that is spread like a net of human connections, but if I don't feel my body anymore where do I go? Where do I go when my body is gone? When my feet do not touch the ground anymore.' – with Me Somewhere Else Shiota seeks to examine the idea that human consciousness could exist independently of the body, somewhere beyond – somewhere else.
Chiharu Shiota
Me Somewhere Else
28 November 2018 – 19 January 2019
Blain|Southern London