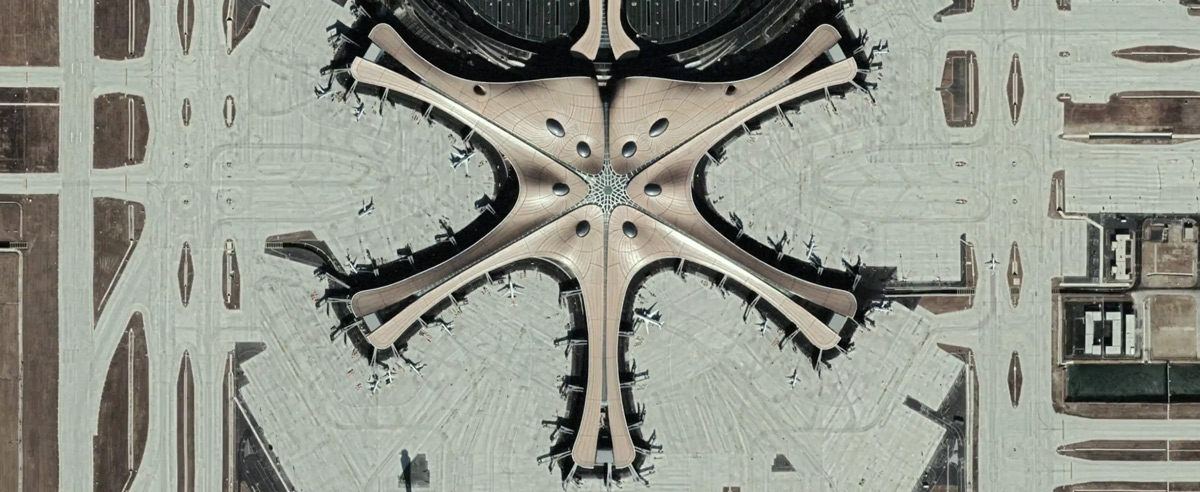 SWARM – A NEW FILM BY THE McGloughlin BROTHERS, scored by max cooper
This super charged, six minute short is the first serious collaboration between Sligo based brothers and directors Kevin and Paraic McGloughlin. The brilliant Max Cooper scored the music for the film. We recommend watching this a least two times, back to back!
McGloughlin Brothers
"Development and destruction seem to go hand in hand when it comes to human progress on earth. There is a celebration of the human ability to create sophisticated environments in which we inhabit, but also a concern at the price that we are paying for this.
Feeling alien is easy here."


Max Cooper
"This project was something special for me. Two of my favourite artists, brothers, and long term collaborators, Kevin and Páraic McGloughlin got together to create a short film with huge visual and conceptual intensity.
It is the story of our planet and us on it. Swarming. The huge scale of our impact on the planet presented as beautiful and terrifying growing structures as we see population growth time lapse set against frenetic activity.
Usually I write music alongside rough visual ideas from my project stories, and rely on the video artist to synchronise them for music videos. But this beast of a short film was presented more or less finished, and I had the daunting task of how to make the music live up to the feeling and spectacle of the film. As well as sync to the barrage of visual cues.
It turned into a bit of an obsession, where I was trying to find the right sounds to link with every new scene, and given the number of scenes, it turned into one of my most detailed pieces of music. If you can listen in HD format with headphones there are many details to find in there, often using spatial/binaural format to make them audible amongst the chaos.
Kevin and Páraic also had a big role in guiding the musical style as it's their film rather than my music video this time. We tried several different ideas, and they encouraged me to go the route of my sansula pieces which you may notice the link to. It's a small thumb plucked instrument that I play and record and has formed a major part of my sound over the years.
The main element that I started with was that big pitch bending synth chord sequence. It seemed to capture something of the growing intensity and power of the film, and I could also sync the pitch gliding to the longer scale visual arrangement. The whole process of building the arrangement tightly to the film yielded an unusual musical structure for me, which was a nice habit breaking process that gave me some lessons to take into future projects.

It took a long time to create an audio mapping, but they have made such a beautiful visual spectacle it was a total pleasure to work on and obsess over. Big thanks to Kevin and Páraic McGloughlin for getting me involved in this short film, and I hope some of you can hear and feel the love and sweat and tears we all put into the project."
CREDITS
Directed By – The McGloughlin Brothers
Music and Sound Design By – Max Cooper
Animation / Camera / Edit By – The McGloughlin Brothers
Fluid Art By – Roman Hill, Thomas Blanchard & Oilhack
Drone Photography By – Colm Hogan
LINKS
Paraic McGloughlin on Instagram
Kevin McGloughlin on Instagram