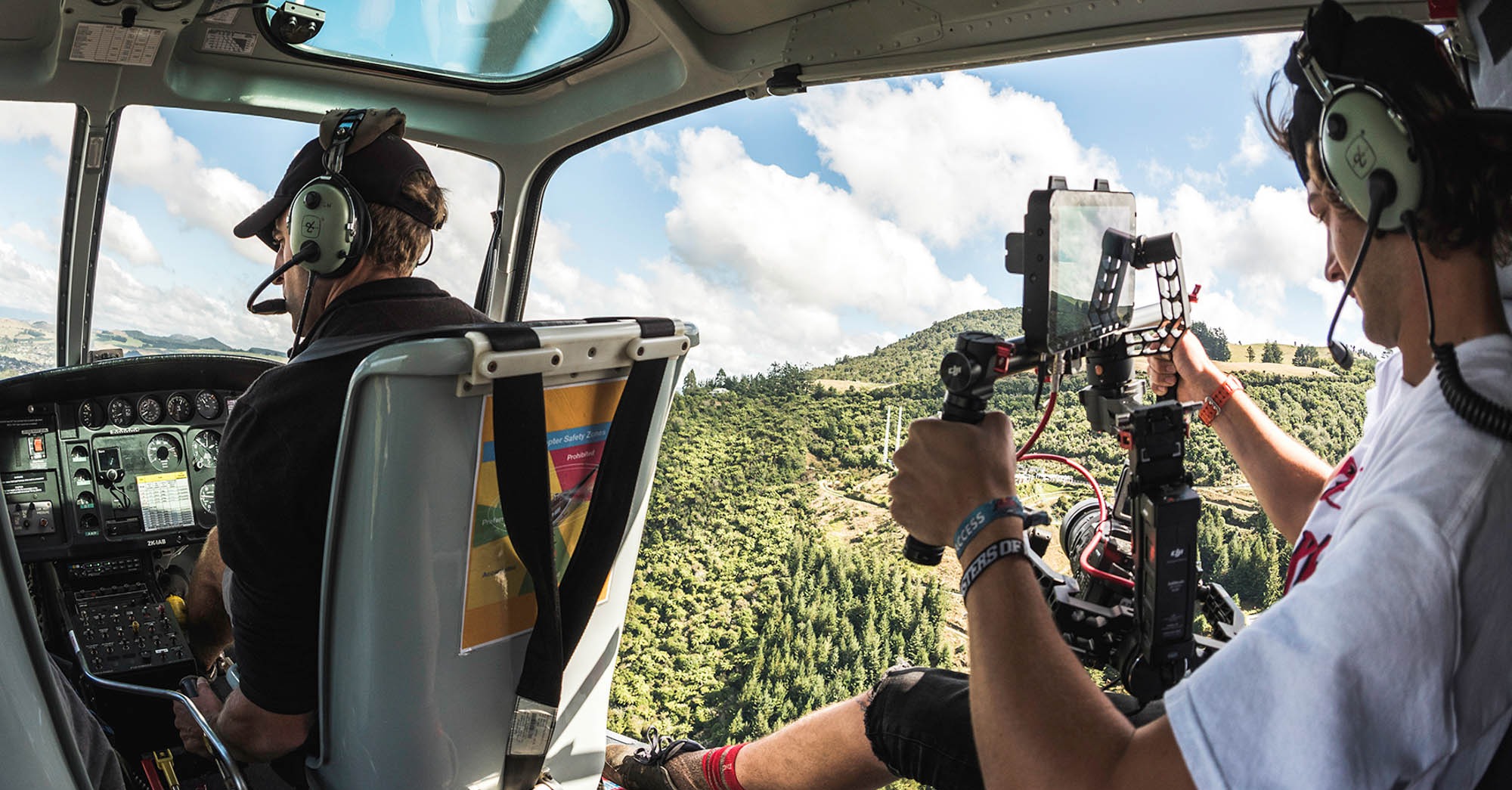 VF x SUPERRARE – CREDIT TO THE EDIT – artist profile : Jules Langeard
Jules Langeard is a content creator for digital and print campaigns, and has worked with companies such as Porsche, Richard Mille and Honda. His visual storytelling skills have allowed him to work in many different sectors including outdoor action sports, luxury, documentary, travel and editorial. At the age of 16 he was asked to take photos of a friend for a Mountain Bike Magazine and the resulting photos were published. 
It was at this moment his passion for storytelling started. He went on to experiment with video and quickly was hired as a videographer. A few years later he ended up filming a TV documentary along with World Cups in different extreme sports and Grand Prix. At the same time he graduated a Master Degree in Photojournalism at University of the Arts London.
Since then he has been working full time both as a photographer and filmmaker. Through his experience with the camera combined with social media he developed a winning formula: the game of attention.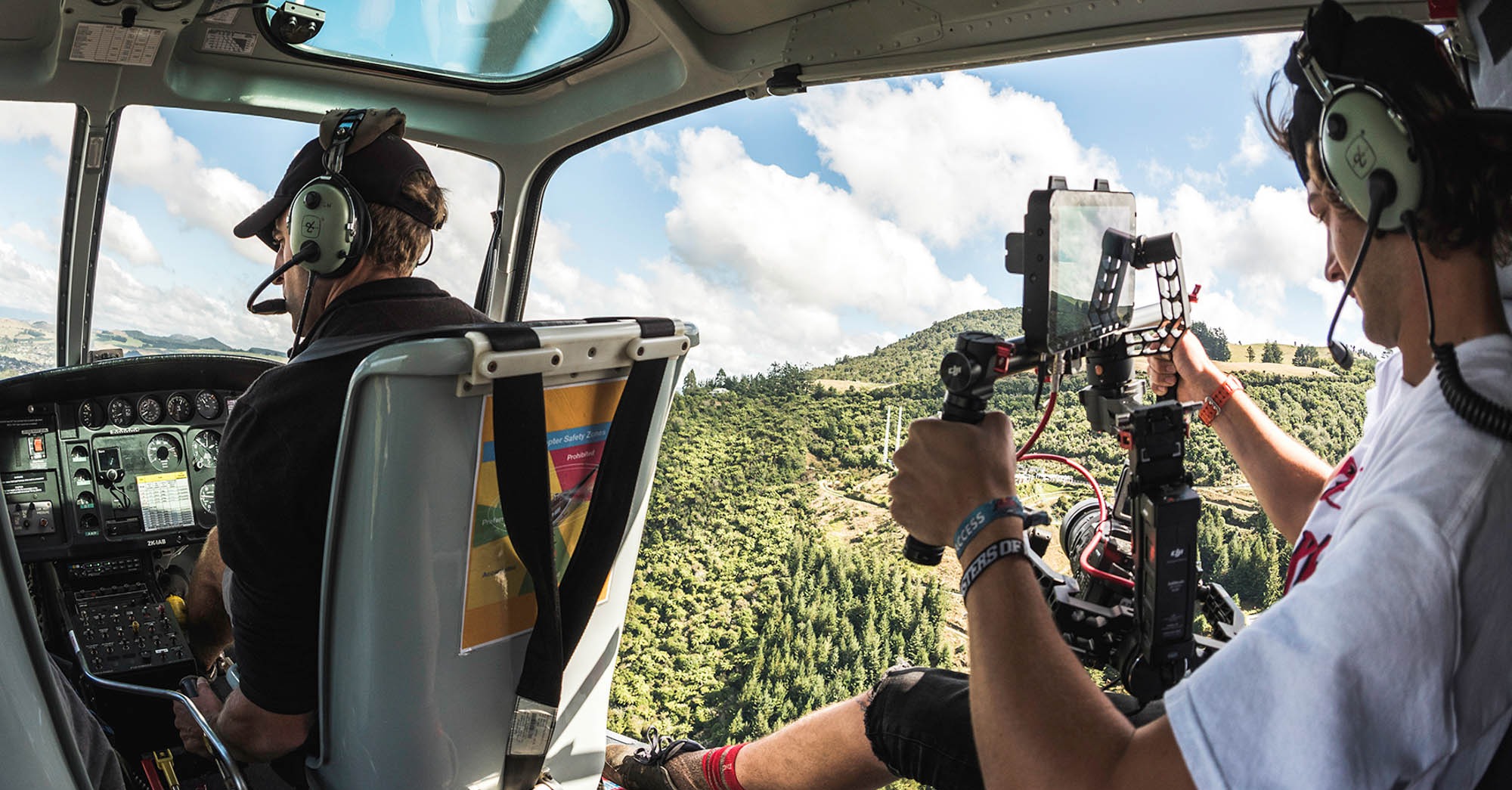 "The main aspect of my work is to grab your attention and to make you look closer at it. With a very technical and professional background in the media industry combined with 10 years of experience, I became a specialist of digital attention. There are countless content creators out there, the difference between one and another is the story told. We consume a lot of content every day and forget about it seconds later.
I aim at creating work pieces that create attention to the story. Sometimes seen as an art piece it is often made for growth hacking techniques. I dig inspiration from both marketing wizard such as Ryan Holiday, digital artists like Pablo Rochat along with Ari Fararooy and under the historic influence of Henry Cartier Bresson. Altogether, I can create a piece of work that fits the medium and stands out."
Credit to the Edit – Available works by Jules Langeard
Credit to the Edit – Jules Langeard Q&A
Have you always been both creative and technically minded or did one follow the
other?
I believe my technical skills has enlightened my creativity. Everybody has creativity, it's just a way to translate it or not into something. Once I know my tools I can create accordingly. But sometimes it goes backwards, you get the idea and then learn how it could work.
To think and to create is fascinating.
How did you get into the world of creative video production?
I had to. I had to offer creativity to my clients, to make them stand out. Anyone with a smartphone nowadays can create ANYTHING. It's astonishing how much creativity is out there, that's awesome. It's challenging. As a result, it pushed me to start a trial and error scheme in my free time to develop new ideas and technics.
How would you best describe your signature style?
I'm a story-teller. This body of work turns on your brain. There is no result, you can wait for something to happen. Endlessly. We want anything that is INSTANT. Now. But this body of work does not deliver. And that creates a shock on the inside, making you look at it again and again. Waiting for it. And yet, it's simple, the image manipulation is light, the shot is real: you can feel that it's real but it's too perfect, something is wrong.
Can you pinpoint a moment in your career that was a pivotal turning point?
We often hear that we have two life. The first one ends when you realise that you only have one. And that's the day I turned my back on movie sets and fashion shoots to go back to my first love: sports photography. I've tried to get away from it thinking that I couldn't do this my entire life but you only shine through fire. And this is what makes me burn.
What inspires you in your personal work?
The light. I've traveled enough to believe that the light is unique to places and periods of time. It is precious and rare. It's exactly the same for people. The light inside every human being is where I dig my energy. It is unique, precious and deserves attention. For every light there is a story to tell.
What are some of your ambitions as a creative?
If only I could create a body of work that connects people and make them enjoy the real life instead of spending time in front of a screen. To inspire people
Is there anyone that you'd particularly like to collaborate with?
Without a doubt Nicolas Vuignier. He might have the most influence on my work. To listen to his ideas would be very resourceful.
What are your thoughts about the NFT space as it stands. Specifically in relation to your style of work and how you see it evolving.
I have been creating this body of work for a couple years now and finally there is a frame where this work can fit. I have been contacted by many galleries, from NY, Paris and Dubai, to exhibit this work. And I'm happy that a trade system exists now. It gives me the feeling that artists are listen to and have a platform to share their work. It's motivating to create more.
LINKS
Instagram : https://www.instagram.com/juleslangeard/
Twitter : https://twitter.com/JulesLangeard
Web: https://www.juleslangeard.fr/
SuperRare : https://superrare.co/juleslangeard