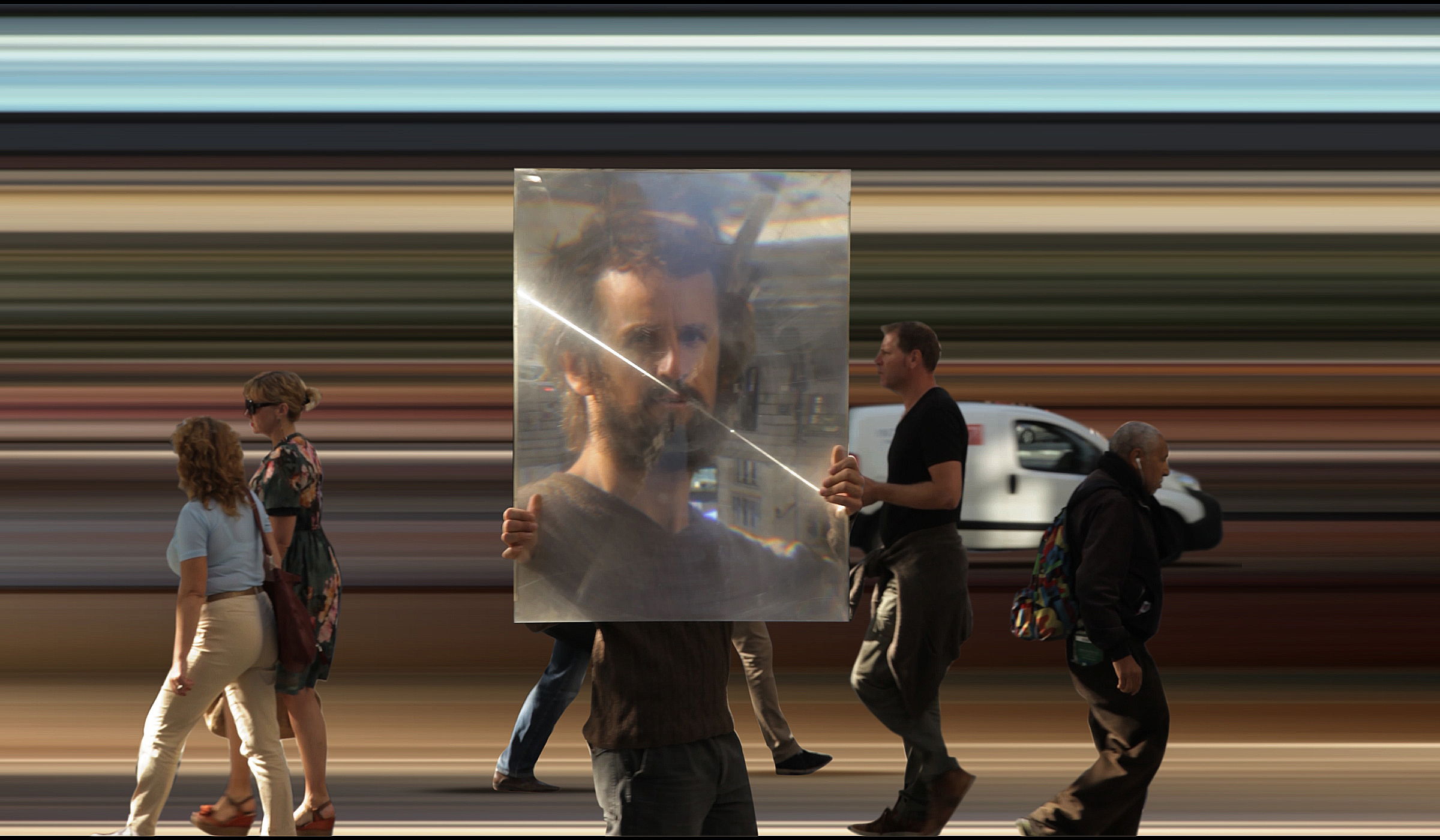 VF x SUPERRARE – CREDIT TO THE EDIT – artist profile : FRANCOIS VOGEL
Francois Vogel is a French artist and filmmaker born in 1971 in Meudon.
Francois began scientific studies while practicing drawing, painting and animation. After art studies, he travelled to the pacific to do his military service as a drummer in New Caledonia. Back in Paris he split his time between photography (experimenting pinhole, manufacturing cameras) and video (creating video installations and short films).
His works have received many awards in festivals and have been on many focuses (Clermont-Ferrand, Los Angeles, Dubai, Sofia, Sapporo, Milan, Vendôme and Valence).
In 2015 the exhibition "François Vogel / Les yeux derrière la tête" was dedicated to his work.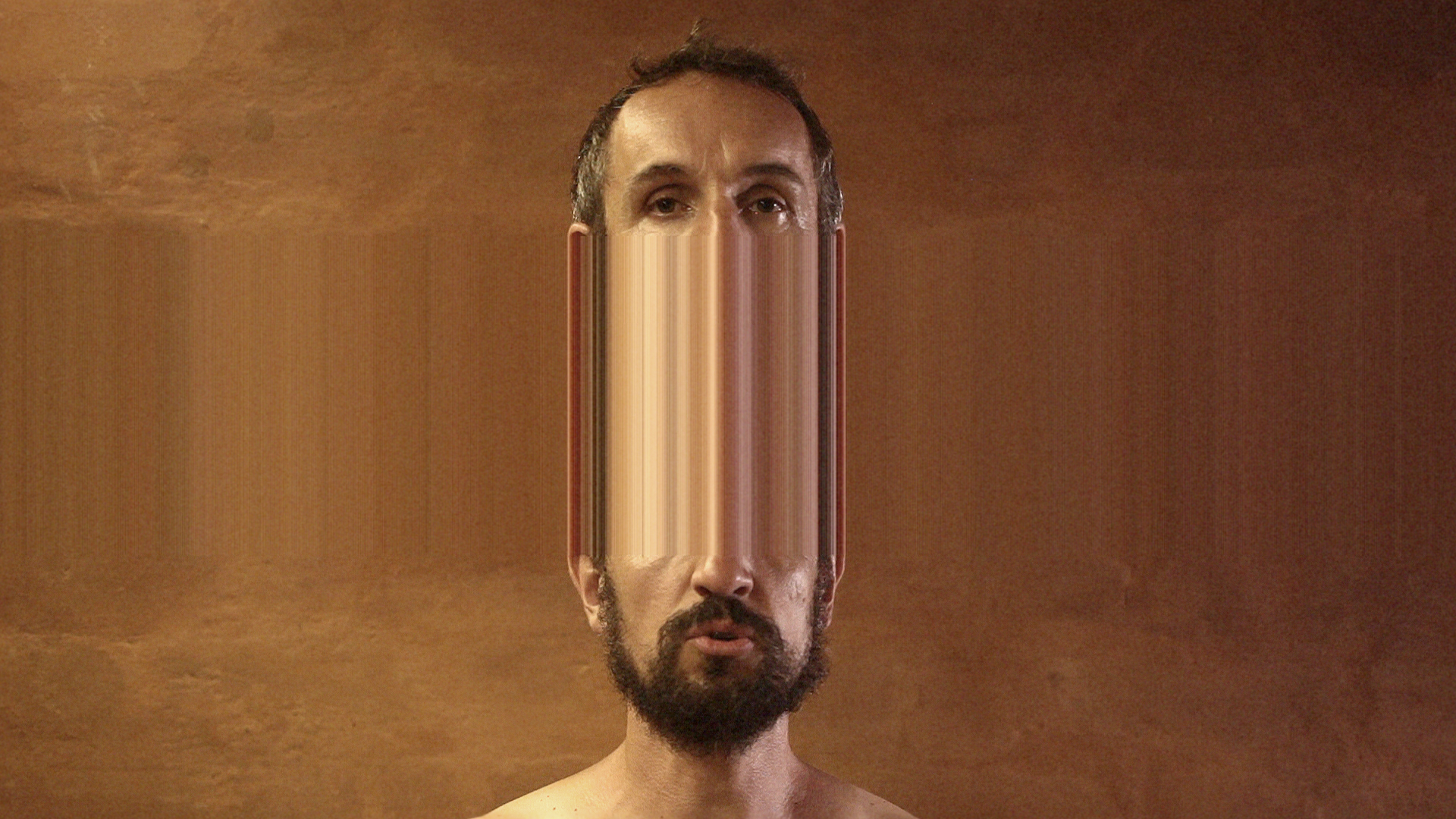 Francois Vogel creates short films, video installations, photographs and digital videos. His work is about manipulating the perception of reality, bending our minds with new perspective rules and inviting us to enter into an alternate visual world.
His style could have something to do with surrealism… or be related to geometrical illusions such as Hescher's art or distortions from André Kertész… it could be the mysterious abstract compositions and poetry of Henri Michaux that influenced him.
At the end of the day, his style is really unique, it shows our everyday life but twisted into an ambiguous and humorous world that feels both well known and unexpected.
Credit to the Edit – Available works by Francois Vogel
Credit to the Edit – Francois Vogel Q&A
Have you always been both creative and technically minded or did one follow the other?
As far as I can remember, I have always been drawing and inventing things. And drawing was a way not only to create images, but also to prepare objects or mechanisms that I wanted to achieve.
How did you get into the world of creative video production?
I think it was a step by step approach. First of all my generation has grown up with the growth of digital technologies. I started programming computer images with the first french domestic computer (the Thomson TO7 in the early 80th!). Then I learned CGI in art school. I started freelancing in this post-production company Mikros Image that allowed artists to use their big machines for personal creations when not used for production. This is how I did my first real digital short films that went to film festivals.
How would you best describe your signature style?
I would say that my signature style is about distorting reality. I like to play with this empty space between the subject and its projection on the art work. I was doing that in my early photographic experiments when I was folding or twisting the negative inside a pinhole camera. I am doing it again now using digital tools.
Can you pinpoint a moment in your career that was a pivotal turning point?
There was a pivotal turning point when I decided to quit science studies and go to art school. I was not sure it was the right decision at that time but now I feel so lucky I did it.
What inspires you in your personal work?
A lot of my inspiration comes from random walking. Random walking can free the mind and show stuff at the same time.
What are some of your ambitions as a creative?
I would like to have unlimited time and unlimited finance to see all the creative ideas I have come to life!
Is there anyone that you'd particularly like to collaborate with?
It is difficult to say. Sometimes the artists you love won't make a good match with what you do… or sometimes it is the other way around… there is music that matches your images but you don't like it! It is amazing when it goes well both ways. That has happened to me a few times in the past and I hope it will happen again… let's see what comes up!
What are your thoughts about the NFT space as it stands. Specifically in relation to your style of work and how you see it evolving.
NFT space is very new to me! It is difficult to tell where all this is leading to. The fact that a digital file can become a single edition is interesting. It is paradoxical but exciting. And if it helps artists to get money from their work, that is a good thing!
Francois Vogel – Press
NINU NINA
https://www.ninunina.com/blog/2021/3/15/artist-francois-vogel

Museum Week Magazine
https://museum-week.org/magazine/2020/09/09/5-questions-to-the-artist-and-director-francois-vogel

Beyond photography
https://www.beyondphotography.online/interviewed-francois-vogel

Liberty Times Net
https://news.ltn.com.tw/news/life/breakingnews/3151995

Colossal
https://www.thisiscolossal.com/2020/04/francois-vogel-cat-jellyfish/

Beware magazine
https://www.bewaremag.com/francois-vogel

Artistik Rezo
https://www.artistikrezo.com/art/francois-vogel-jai-toujours-ete-attire-et-fascine-par-les-choses-deformees.html
LINKS
SuperRare : https://superrare.co/francoisvogel
Instagram : https://www.instagram.com/francois.vogel/
Twitter : https://twitter.com/vogelfranois1