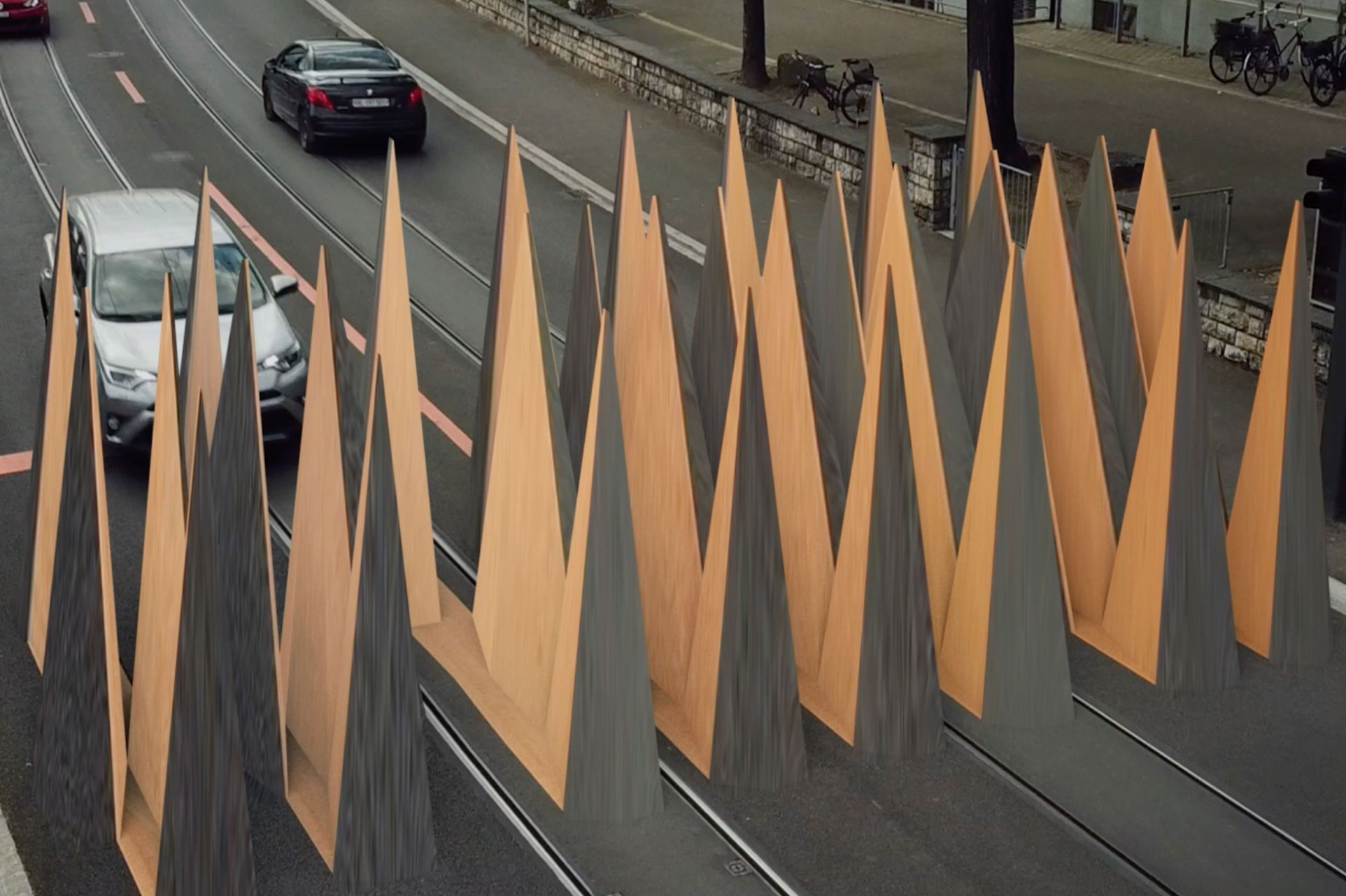 VF x SUPERRARE – CREDIT TO THE EDIT – artist profile : dirk koy
Dirk Koy is an artist and filmmaker. In his Studio «Dirk Koy Bild und Bewegung» which he founded in 2016 he realizes art projects in the field of animation and experimental film and is working on commissioned projects where he collaborates for example with the electronic music pioneers Yello, Nick Knight´s Showstudio, Balenciaga, Mercedes Benz and Fila.
He has exhibited at the Art Center Nabi in Seoul, at the HeK (House of Electronic Arts) Basel, the Supernova festival in Denver, and at the FILE Festival in São Paulo. In 2019, he was awarded the Basel Media Art Prize.
A graduate of the Academy of Art and Design in Basel (HGK Basel) where he studied Visual Communication, Koy worked at KMS-Team Munich in graphics and moving image in 2003-2005. During this period he was involved in the development of the cross-media Corporate Design for Porsche Design, acclaimed by ADC Deutschland and recipient of a Red Dot Communication Award.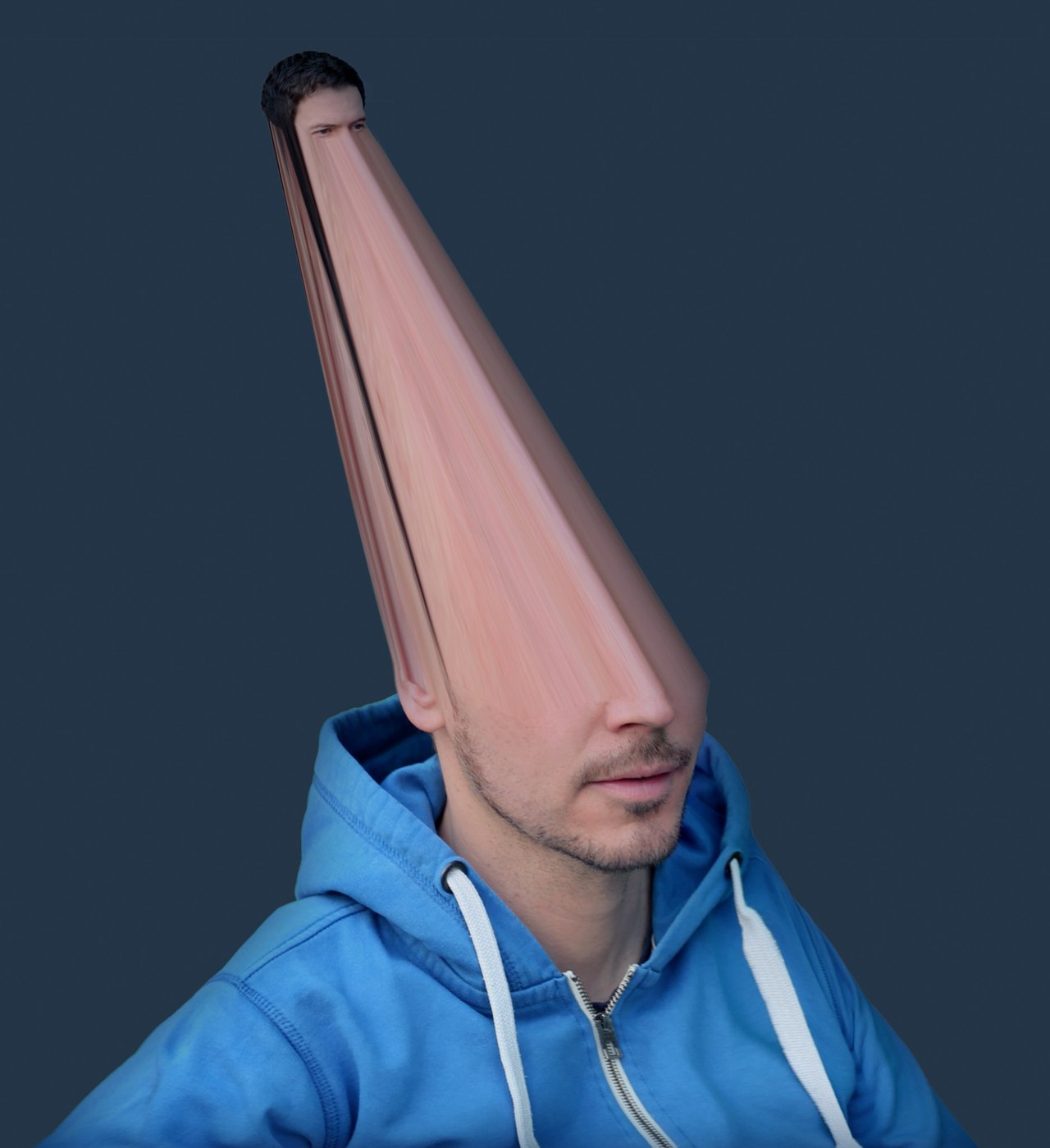 Placing an emphasis on the role of experimentation, Koy has likened his working process to a moving painting. Over the past decade, he has also created animated music videos, title sequences and animations. In 2012, his work «The City» was distinguished with an Honorary Mention at the Prix Arts Electronica, and won first prize at the 2015 Visual Music Awards.
Koy co-founded the visual communication office Equipo in 2007, which encompasses graphics, animation, video and interaction. He has lectured at the Institute of Visual Communication of the HGK Basel in Time Based Media (moving image) since 2011.
His work is characterized by his graphic background. He uses different technologies such as drones, 2D and 3D animation, photogrammetry, AR and VR to create moving digital images. He investigates the interface between reality and virtuality, upending the viewer's expectations of focus and perspective.
The symbiosis of analog and digital techniques in the creation process, the working with program errors as visual language and the search for the picturesque component in digital animation play a key role in his work.
Credit to the Edit – Available works by Dirk Koy
Credit to the Edit – Dirk Koy Interview
How did you get into the world of creative video production?
When I was 14 I got my first video camera (a Sony Video8). The first years I saw
the environment more through the viewfinder of the camera than in reality. I took it everywhere with me and used it to sketch ideas and making experiments. A special moment was when I connected the camcorder to the TV to create an analog feedback. This opened a whole world for me. I spent days in front of the TV to figure out how I can create different feedbacks by manipulating the parameters. And I made edits of these explorations on VHS video.
The video camera was and still is a kind of pencil. Later I studied Visual Communication at the Academy of Art and Design in Basel. I focused on interaction design and time based media (video and animation). After my education I worked as a graphic designer. I began to combine the field of graphic design with the field of the moving image and I also started to work on free projects in digital art as well.
How would you best describe your signature style?
In general I am very fascinated about exploring and creating visual worlds and experimenting with perception and perspective. I am very curious about what kind of moving images I can create by using different technologies.
I also like to combine analog and digital elements. Both elements together have a huge potential. The analog elements are often the soul of a work. They help to break the aesthetics of the programs and give something individual to the work.
Also a recurring theme in my work is the confrontation with the two poles of naturalness and artificiality. In everyday life, I often feel torn between the real and the digital world. I examine this interface in a visual way.
Can you pinpoint a moment in your career that was a pivotal turning point?
The moment when I saw the works of Oskar Fischinger and also Norman Mclaren for the first time. That totally got me. I had to immerse myself in this field.
Another point was…. let's say after 2007 where suddenly video equipment got cheaper, smaller, and more advanced. I was able to realize many ideas I had in earlier times. Before this time only bigger companies could afford this equipment.
What inspires you in your personal work?
I think staying curious, asking many questions and looking closer at things and also at situations in everyday life is the best way for me to get inspiration. I also define free days where it is possible to create things without a direct goal at the beginning.
I often go outside and let myself be surprised by what I see. I collect images and videos and review them in my studio. Sometimes it turns into a piece and sometimes it doesn't.
What are some of your ambitions as a creative?
I want to finish my experimental film this year. I have been working on it for quite a while. And totally important… reducing the screen time… including more analog moments in my digital creation process.
Is there anyone that you'd particularly like to collaborate with?
No-one specific, but In general i'm very curious to jump into new areas so any collaboration is enriching. Lets see what the future might bring.
What are your thoughts about the NFT space as it stands. Specifically in relation to your style of work and how you see it evolving.
It's a great thing that it is finally possible to sell digital video or animation art. I´ve waited a long time for this moment. Concerning the future, I hope that the whole NFT creation process will be more environmentally friendly which would make things even better.
SuperRare : https://superrare.co/dirk_koy
Instagram : https://www.instagram.com/dirkkoy
Twitter : https://twitter.com/DirkKoy
Web : https://www.dirkkoy.com