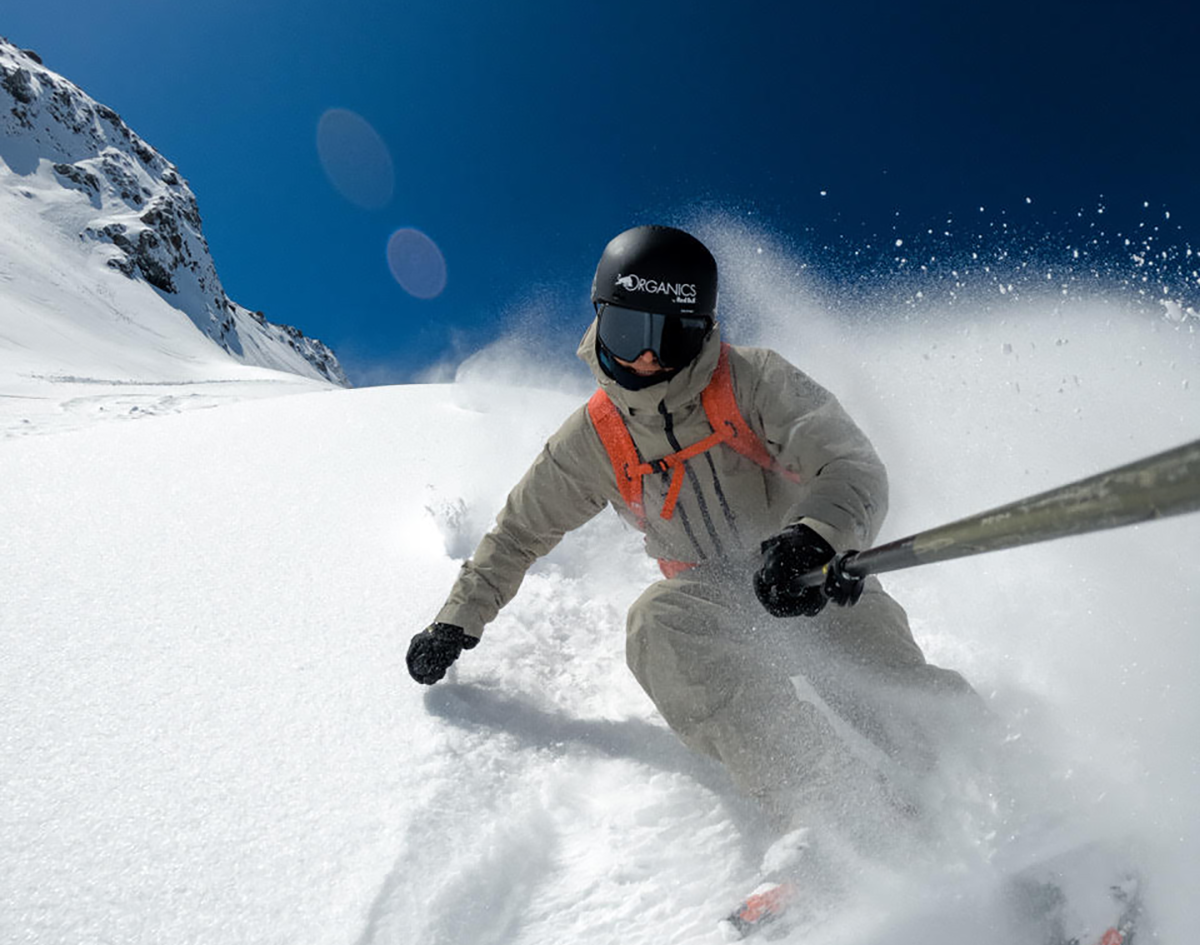 VF x SUPERRARE – CREDIT TO THE EDIT – artist profile : NICOLAS VUIGNIER
Nicolas Vuignier, a professional skier and artist from Switzerland creates original short films and clips around his sport. Vuignier's work has been featured on websites like the Times, National Geographic, and Nowness. One of the highlights of his competitive career was to land on the top rank of the Redbull Linecatcher in 2015. Since then he has transitioned away from competitions to focus on creative ventures. He finds his inspiration beyond the world of skiing and aims to bring his work to the realm of art and digital culture.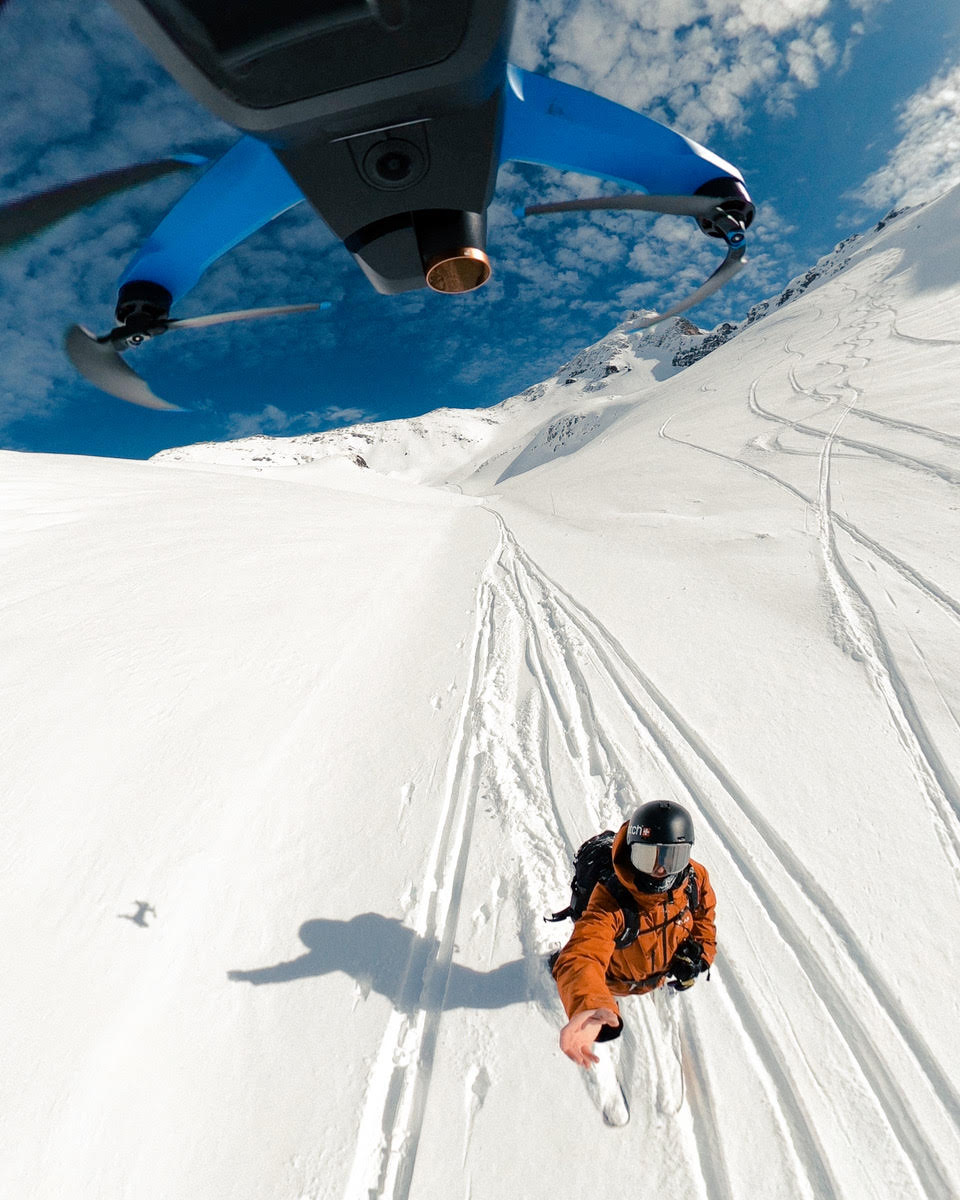 "My work is the result of a blend of my career as a professional skier and my passion for motion design. I grew up in the emerging world of DIY internet culture, gif art, Tumblrs on one side, and the inception of action cameras and consumer drones on the other.
This technology made it possible for me to learn and try new things that used to be impossible to achieve without a production team. This led me to develop my style that is intrinsically DIY and my short format work that mainly shot, performed, and edited by myself."
Credit to the Edit – Available works by Nicolas Vuignier
Credit to the Edit – Nicolas Vuignier Q&A
Have you always been both creative and technically minded or did one follow the other?
I've been interested in the creative side of things since I can remember, I've always been curious and the technical part came naturally after wanting to explore more ways to express my ideas.
How did you get into the world of creative video production?
I was always annoyed by how similar the videos depicting skiing are, the quality of the camera continues to evolve but the style of the videos have remained the same since the '90s, I wanted to challenge myself to bring something different that could outgrow the sport's niche audience.
How would you best describe your signature style?
I would say a quirky looping clip, most likely shot from a drone
Can you pinpoint a moment in your career that was a pivotal turning point?
My "Centriphone" project going viral opened a lot of new doors but more importantly, it was a confirmation that my way of doing things could actually work.
What inspires you in your personal work?
It can be anything, from movies to Instagram, I spend a lot of time browsing the web and screenshotting random things, I save it all in a mood board along with notes.
Also, I tend to shoot a lot of footage during the winter and I try to forget about it and watch it a couple of months later, that's usually when ideas will spring to mind.
What are some of your ambitions as a creative?
To tighten the gap between what I think is good work and the work I do at the moment.
Is there anyone that you'd particularly like to collaborate with?
It probably sounds a bit cliché in the NFT space but Beeple is someone I've looked up to for years, I'm currently working on a 3D project and would love to see what his messed up brain would come up with.
What are your thoughts about the NFT space as it stands. Specifically in relation to your style of work and how you see it evolving.
We are still early, I've been following the crypto space since 2017 and am convinced NFT's will play a big role in the blockchain revolution. My work hasn't changed, I'm here for the long game and I don't see this space as a way to make a quick buck but rather as a long term opportunity that will help me realize some of my ideas in the future without needing to go through the traditional route of finding financing from sponsors or corporations.
PRESS
https://www.nowness.com/topic/nicolas-vuignier/black-ochre-pbk1-skiing
https://www.neufdixieme.com/nico_vuigniermp4
https://www.redbull.com/ch-de/organics-talentcomesnaturally-nicolas-vuignier
LINKS
Twitter : https://twitter.com/NicoVuignier
Instagram : https://www.instagram.com/nicovuignier/
SuperRare :https://superrare.co/nicovuignier
Web : https://nico.ski/