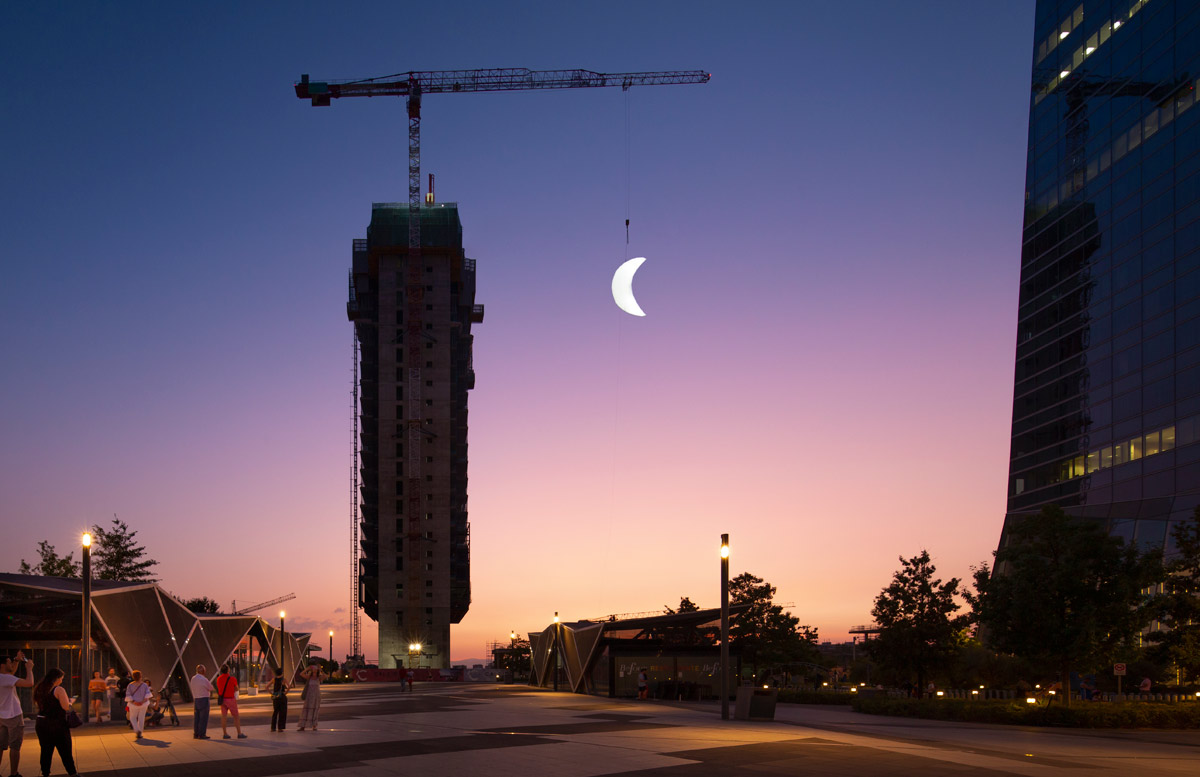 SpY – LUNA
Urban artist SpY marked the celebration of the 50th anniversary of man's landing on the moon back in the summer of 2019 by reproducing a first-quarter moon which was installed on one of the construction cranes of the fifth tower of the Caleido complex, in the north of Madrid
The installation coincided with 20th July 1969, a historic moment for mankind: when man first set foot on the moon. The installation commemorated this moment with an installation emulating a moon suspended from construction cranes..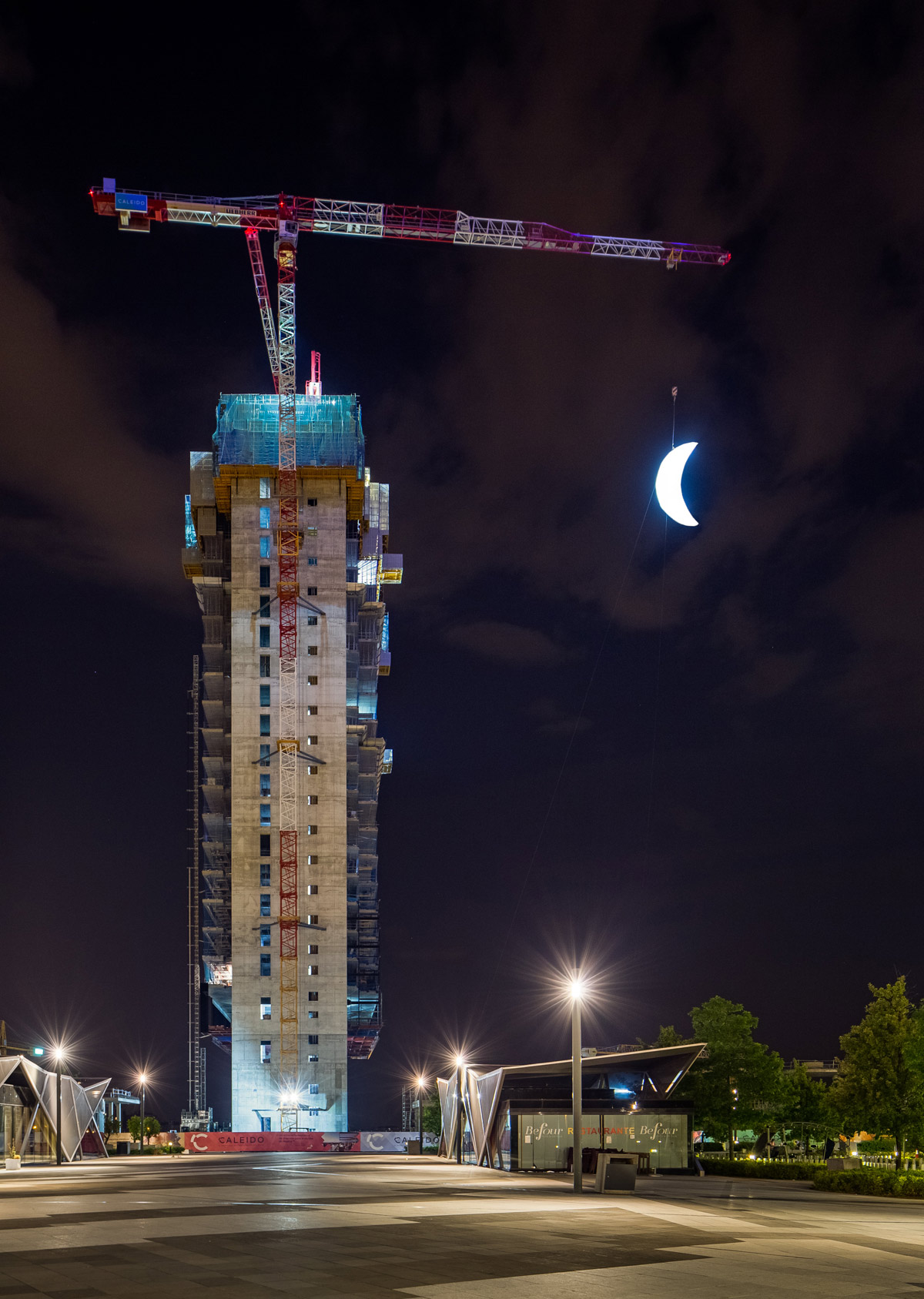 Given the size of the cranes and buildings, the challenge posed was to create a moon large enough to stand out against the 4 towers and which could be seen from different parts of the city.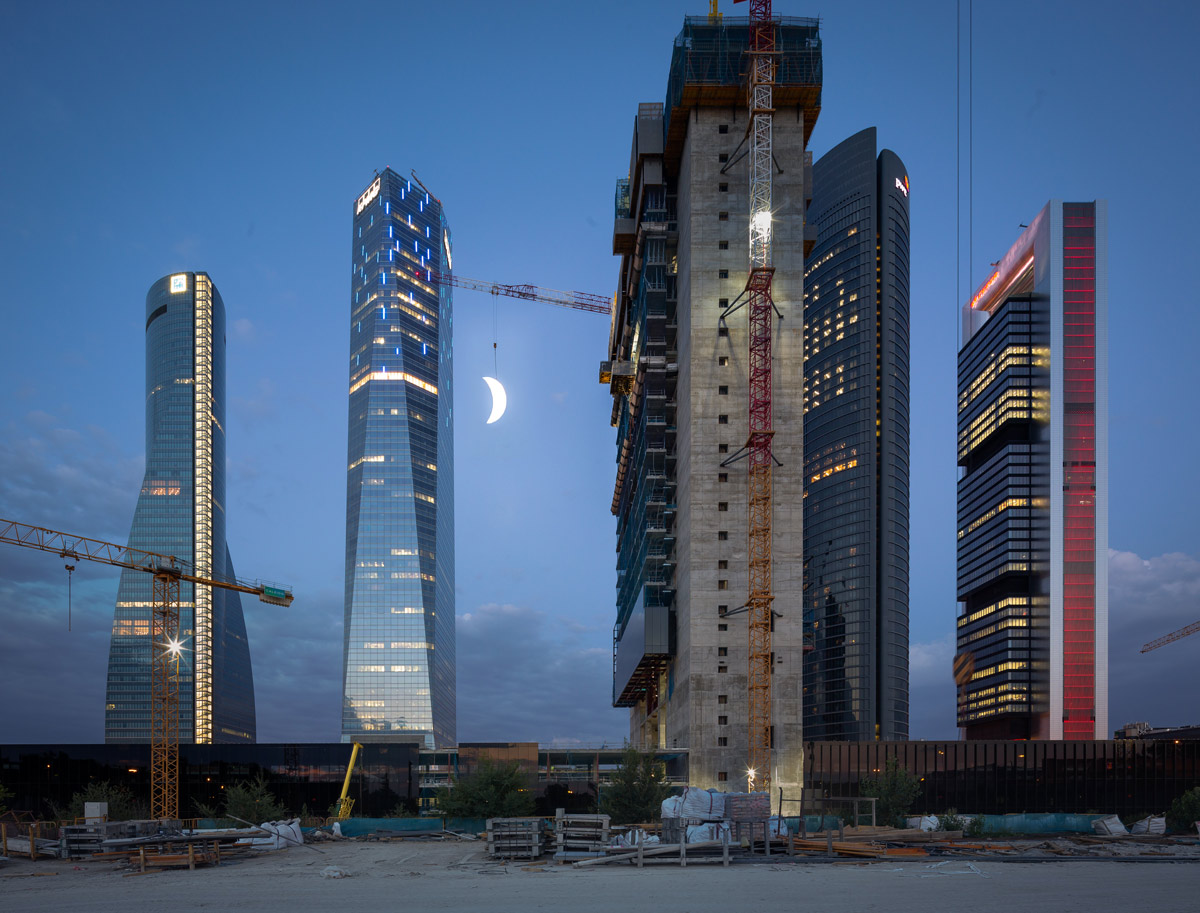 The solution was to make an inflatable nylon moon with double stitching. It kept inflated thanks to electric motors constantly pumping air inside and was illuminated using a high intensity LED system.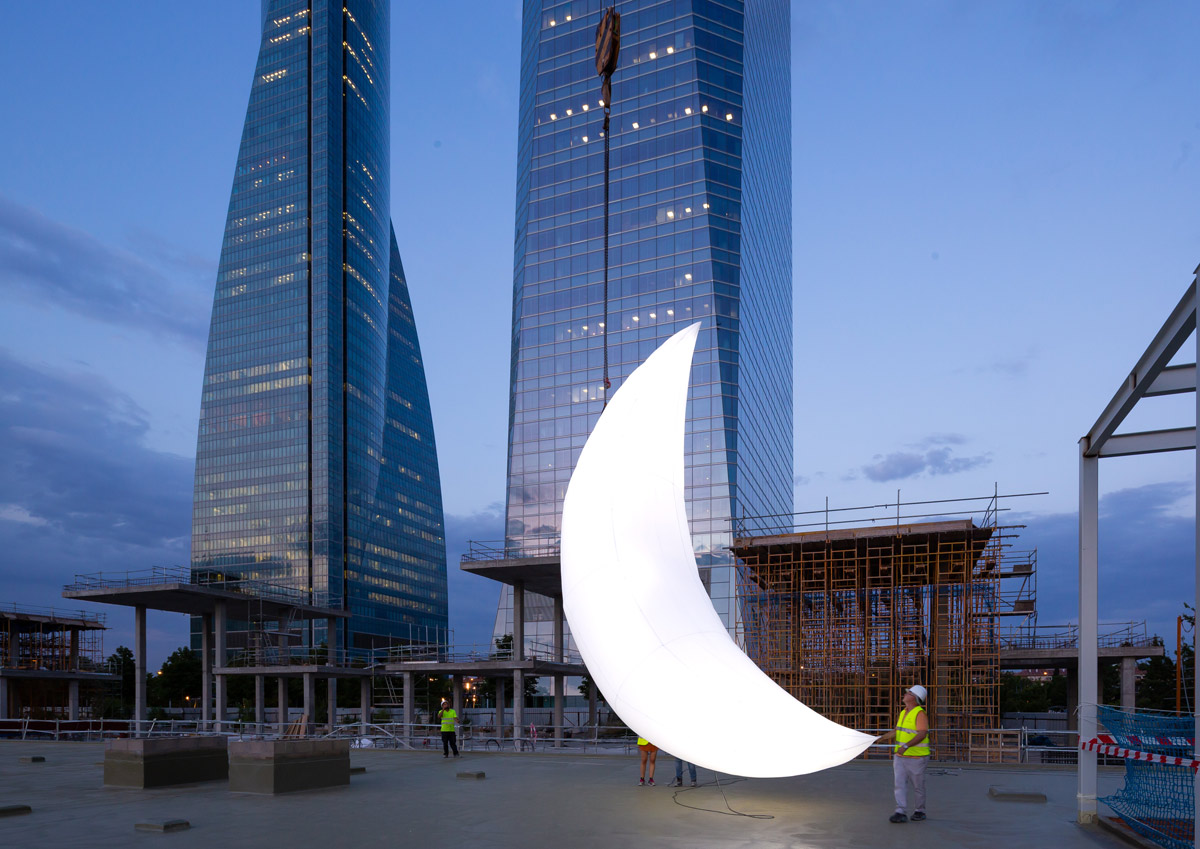 The ultimate aim of this installation was to get passers-by involved in their city and in the process make art accessible for all.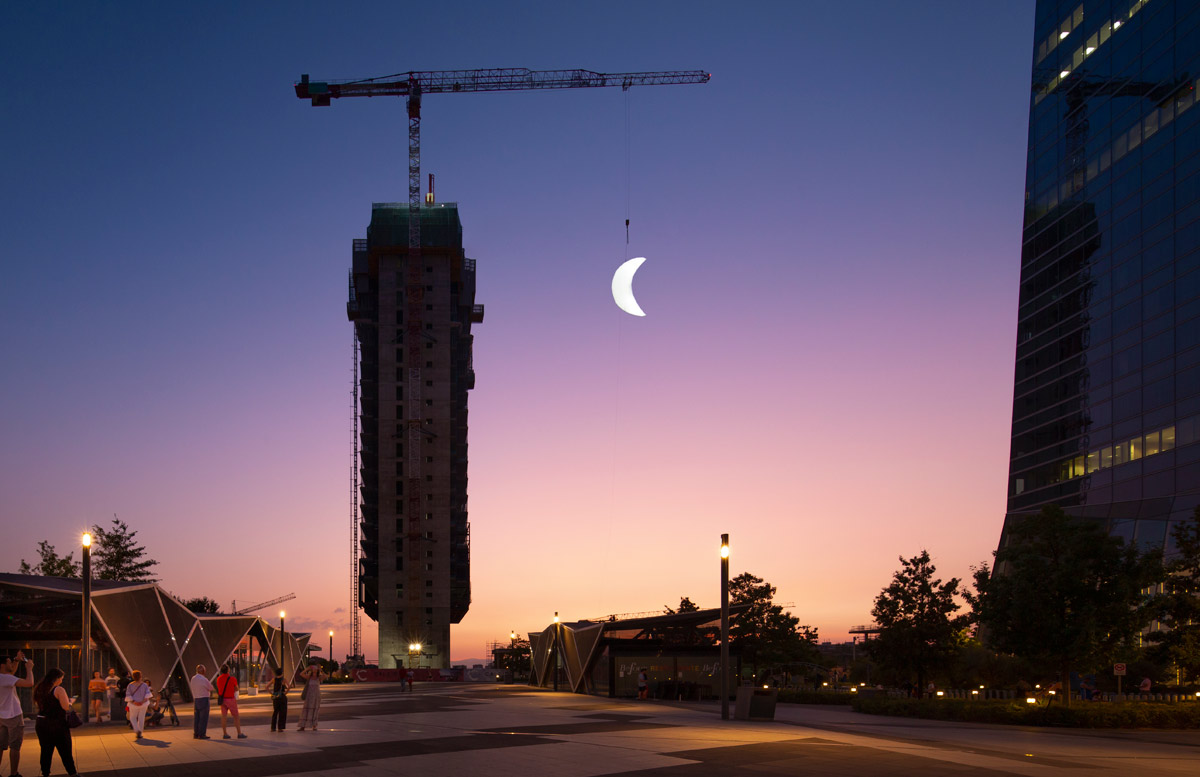 See more projects by SpY here
Follow SpY on Instagram