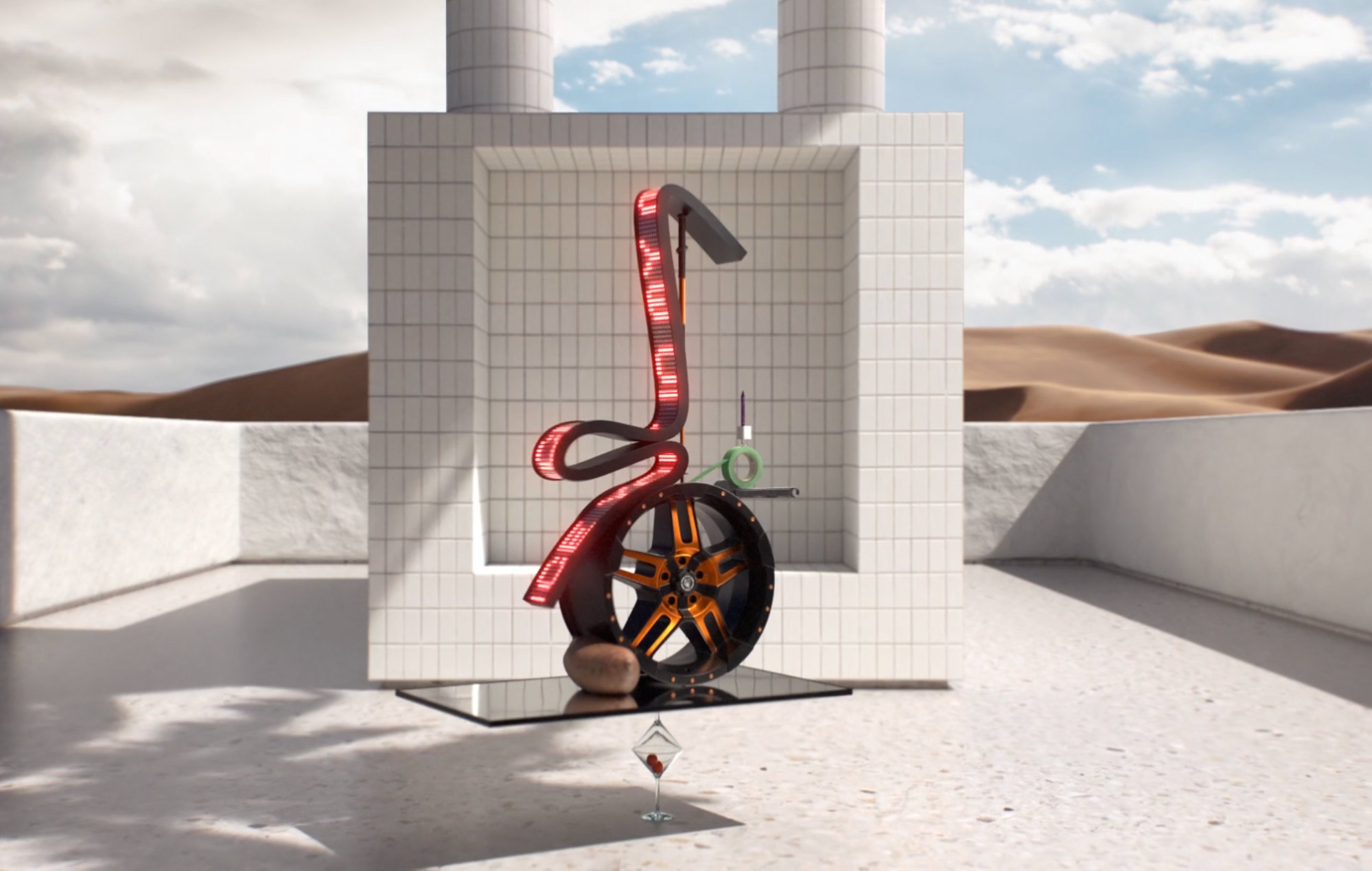 Once Upon Another – NEW WORK by Big Boy Studio, London
'Once Upon Another' is a visual narrative that challenges the notion of traditional sculpture and its relationship with surrounding spaces. It's inspired by a quote by the Japanese-American artist and designer Isamu Noguchi:
"Everything is sculpture. Any material, any idea without hindrance born into space, I consider sculpture."
It consists of a series of vignettes of installations (or in this case sculptures) that live in grand architectural landscapes, seen through a CG lens.
Directed & Produced by:
Chuck George Tsioutsias
Creative & Art Direction:
Big Boy Studio
3D Modeling, Texturing & Lighting: Chuck George
Compositing: Kara Vallega, David Marulanda
Additional Compositing & Grade: Chuck George
Technical Animation: Craig Shiells
LED Wall: Fabio Lattanzi Antinori
Typography: Lourenco Salgueiro
Audio: Matthew Thomas
Thanks: Jesse Irvin, Mike Monks, Francois Van Eeden,
Adam Rogers, Andrew McDermott, Craig Shiells,
John Iskandar, Jared Trevisan, Tom Norman, Casey Kwan.
Special thanks: Isamu Noguchi, Jen Clement, Myriam Casper,
Dean P. Gibson, Lourenco Salgueiro, Giannis Glatzounis,
LuanLuan Shang, Gerardo, Montserrat
Big Boy Studio is the creative practice of director, AD and CG artist Chuck George Tsioutsias (pronounced chew-chass).
This Greek-born Londoner's career took off at the tender age of nine, when he received a pan-European award in painting. He has been a force to be reckoned with ever since.
After receiving an honours degree in communication design from Chelsea College of Arts & Design (UAL) along with yet another honours in 3D Animation & Visual Effects from Vancouver Film School, George spent years designing and art directing for branding, music and fashion.
Ultimately his diverse creative interests converged on the mediums of moving image and photography, and he set up tearapart.tv with fellow artist Theo Michael. It quickly amassed broad recognition and a reputable reel of idents, shorts and promos, boasting work for David LaChapelle and an onedotzero award-winning video for Ebony Bones.
Since then his work has been shown in Cannes, at the Georges Pompidou Centre in Paris, the Barbican in London and has been featured in publications like Stash, Creative Review and IdN to name but a few.
George's multidisciplinary background allows him to work in different capacities, across a wide range of formats including music & fashion videos, campaigns, commercials and branded content, for clients such as Vivienne Westwood, Selfridges, SHOWstudio, Lacoste, Hussein Chalayan, Hugo Boss, Netflix, Nokia, Bose, Microsoft, SXSW, Wimbledon, Royal College of Art, Skin, Breach, Sean Paul and many more.