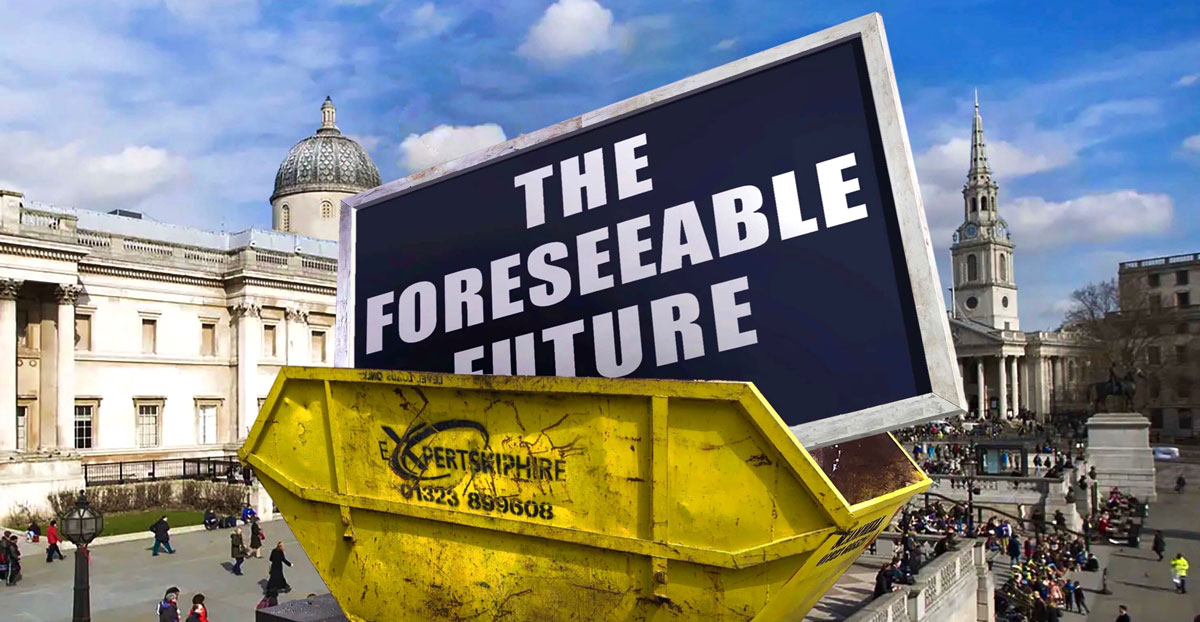 artists locked down – SKIP GALLERY
In the prophetic words of Michael Stipe "It's the end of the world as we know it…" This virtual installation by Skip Gallery, an ongoing project by Brighton based duo Baker & Borowski echoes this sentiment in a delightfully, irreverent fashion.
Stay tuned…coming to a Skip near you…in the foreseeable future.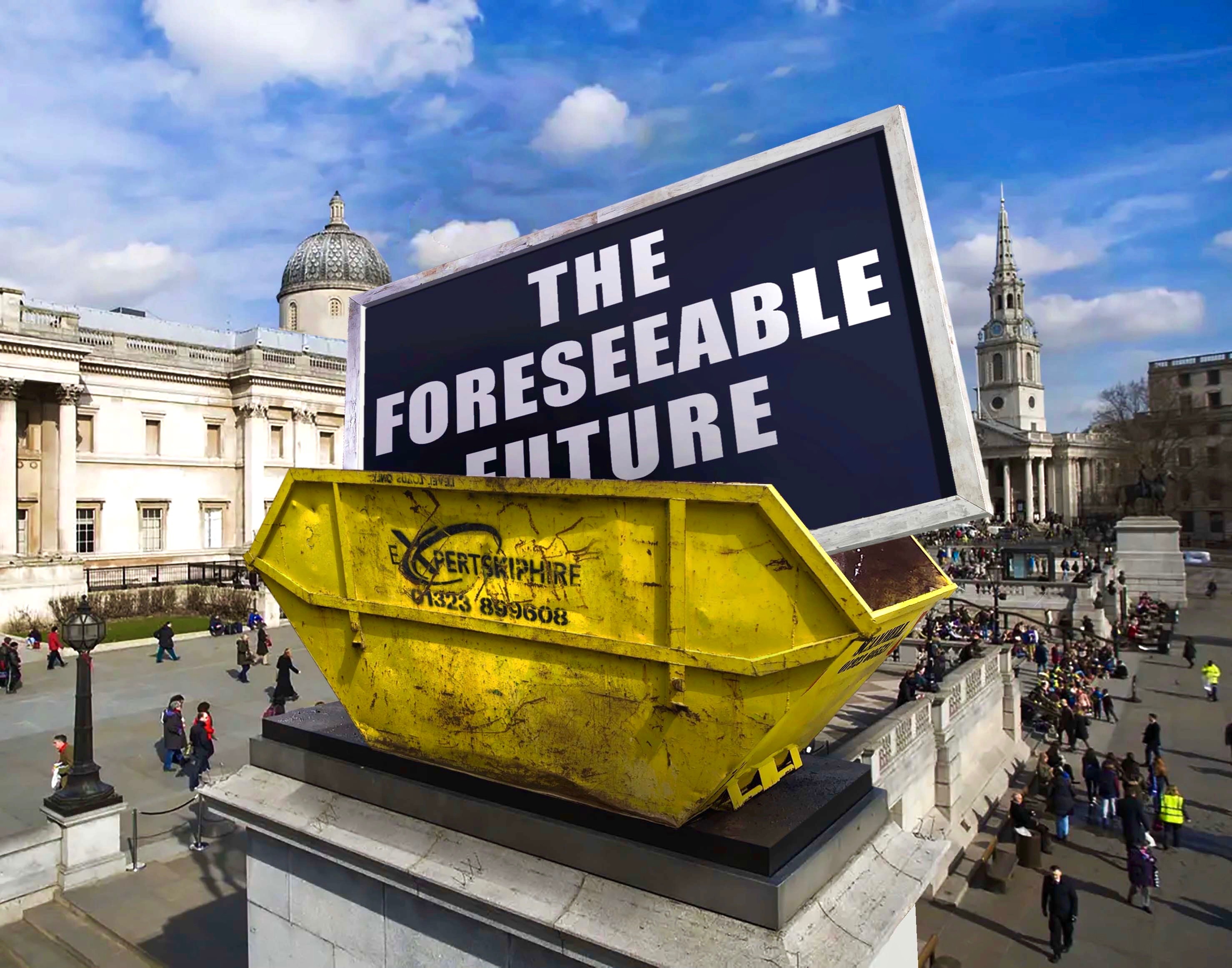 SKIP Gallery Lockdown Q&A
1) How have you been feeling during the lockdown period?
Catherine: Crap, fed-up, happy, lonely, sad for my son and angry about the state of world – Boris Johnson, Cummings, Trump, poverty, racism, inequality. Furious.
Lee: Yeah what she said.
2) What have you been doing to stay positive? What have you been reading / listening to/ watching?
Catherine: #JoeWicksSavedMyLife – i never thought I'd ever have a 6 pack. (Although I still don't have one in real life) Hahaha. I've been listening to Louise Theroux and Peter Crouch Podcasts.
Just read American Dirt. Wow is all I'll say. The shit that people go through in life.
I also got interviewed for the Bath Chronicles – artist Oliver Malin is interviewing other artists from his bath, we spent a lot of time discussing the back of Nick Cave's house.
Lee: Apart from getting to know my long lost friend THE PLAYSTATION, I got right stuck into reading loads of Dickens novels (well, just the one, David Copperfield but planning on more haha). Also finally got round to learning the Piano properly and 3D design software. Loving it.
3) How have you found the creative process during lockdown?
Catherine: In the early days of lockdown I felt quite inspired and excited to create, I started curating Kitchen Gallery shows on Instagram from work that I've got up in my house – I had 4-5 shows with various themes – pop art, animals, text based, conceptual art. I'd tagged Jeremy Deller in one of my teaser videos and he came back and asked what I was doing. I was worried that he wouldn't want his work show, but no, instead he said it was 'great'. That gave me an early boost.
Lee: Usually I'm found making music or art all day every day. At the moment I'm actually taking the time to learn some new skills that will feed my creativity. Having said that we've been experimenting with fantasy skip shows. Things we'd never normally get the chance to do. It's actually been extremely liberating not having to worry about the physical limitations of show.
4) What has inspired you /your work during lockdown?
Catherine: I'm inspired by working with what's available, I'm not a maker as such, but I've enjoyed looking around me to see what shows I can create and curate out of what I've got in my house. I've been trying to make the videos in a way that makes me laugh, that might amuse other people. My friend Beryl writes the (5 STAR!!!!) reviews for me and another friend Anne prepped canapes and fizz videos for the pre PVs. So I suppose what inspires me is site, space and humour, all of the shows and videos have been highly site specific, just on a really small kitchen scale. We'd planned to open my house as a SKIP Gallery gallery this year, we had all the artists confirmed and a date sorted, my Kitchen Gallery is maybe a prequel to that happening later this year.
Lee: Letting go of physical space has been really inspiring. Appreciating my imagination as a companion. Like when we were kids in the 70s / 80s and spent most of the time bored out of our minds.
5) How are you feeling about the future?
Catherine: I'm finding it quite hard to cast too far in front. I hope there are some radical changes in politics, hoping that people wake up and smell the shite coffee that's been brewing over the years.
Lee: I feel like i've finally realised what 'Life is what happens when you're busy making plans' actually means. Who fucking knows what the future holds!
About Skip Gallery
SKIP Gallery is an ongoing collaborative artwork, created by artistic duo Baker & Borowski. Their idea is to offer opportunities for artistic interventions in unexpected places, utilising a specially modified skip.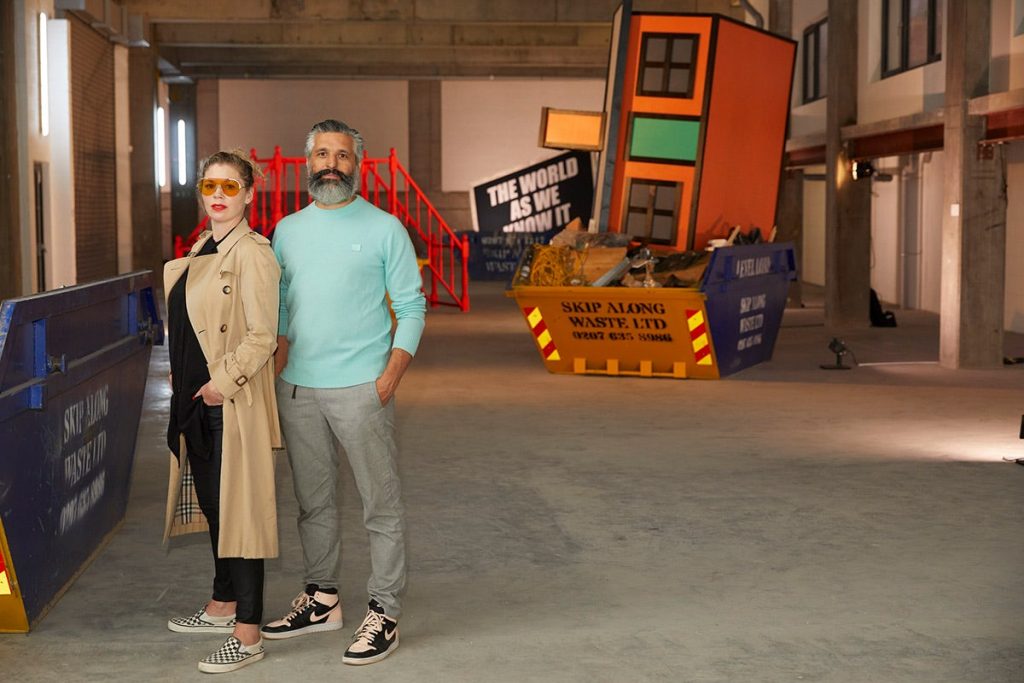 Skips are part of our everyday lives, providing the means with which we voraciously dismantle and renew our urban environment. They are so prevalent that we barely notice them. They represent that which we want to jettison, to forget, and so there is a profound irony in the creation of artistic works, housed in a skip.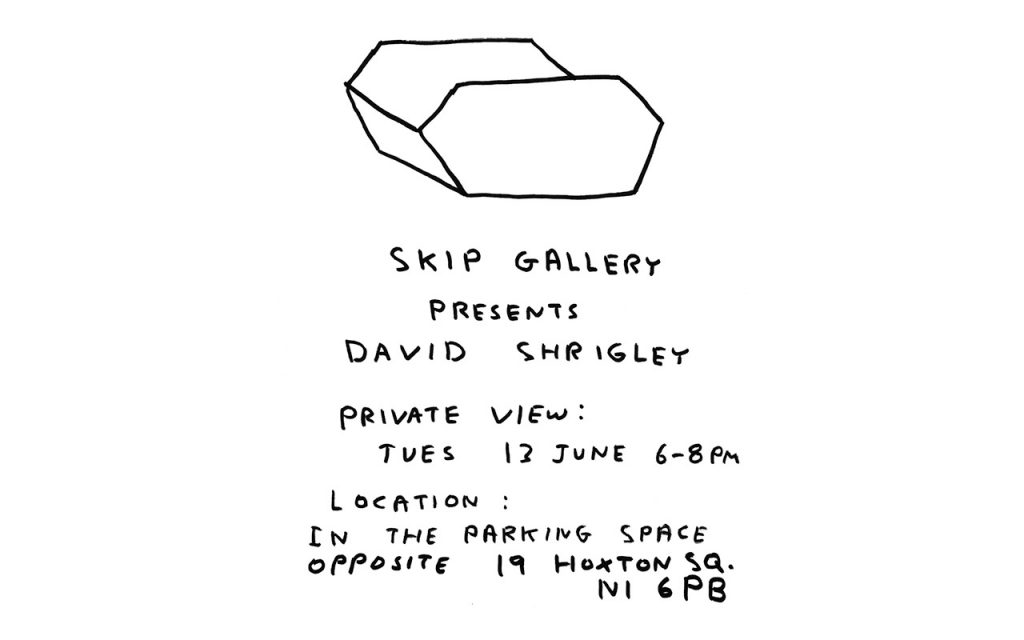 Creatives are asked to produce site-specific pieces. The space acts as a disruptive environment to inspire discourse.
It is a new type of mobile art space, presenting an alternative to the conventional routes to art, for both artists and viewers.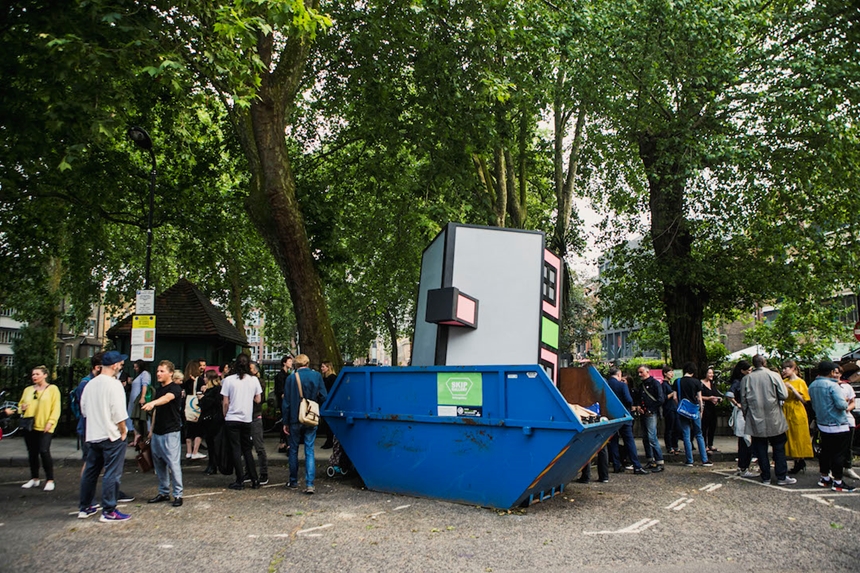 SKIP Gallery's intention is to develop and grow as a democratic platform for all the arts, and the modular nature of the skip means
that projects are not confined by the usual limitations of a conventional creative platform.
See more work by SKIP Gallery
​