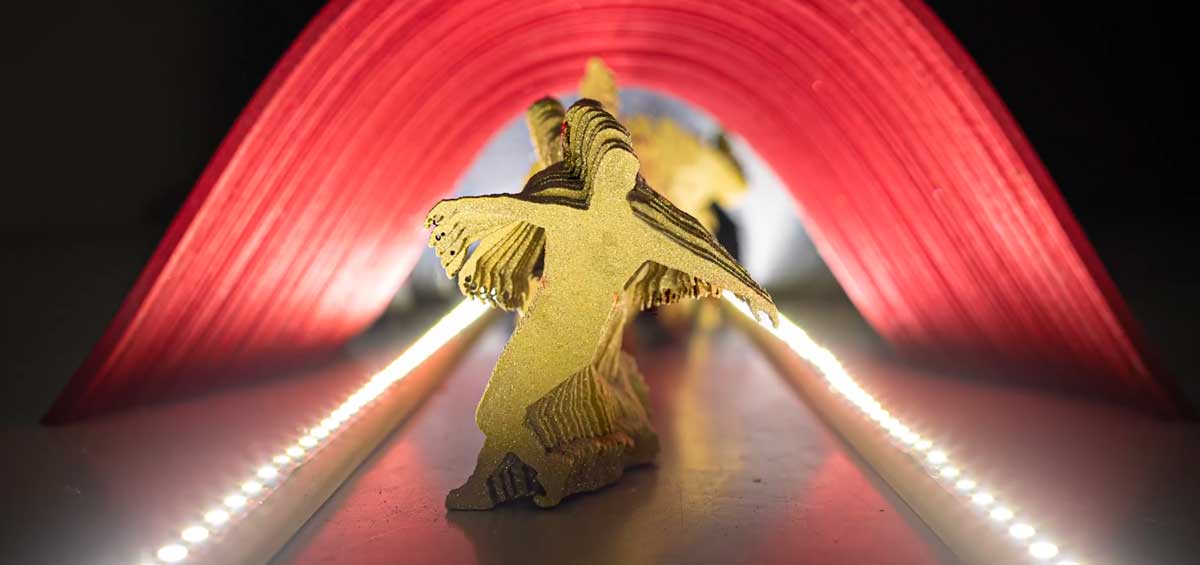 ARTISTS LOCKED DOWN – Fernando Livschitz
This dynamic stop motion piece by Argentinian filmmaker Fernando Livschitz was made using over 800 individually laser cut elements, painstakingly positioned and shot frame by frame resulting in a true lockdown masterpiece.
FERNANDO LIVSCHITZ LOCKDOWN Q&A
How have you been feeling during the lockdown period?

I think I went through all the possible range of emotions. But in the end, it was positive. It helped me to slow down and connect more to the present and other passions.

What have you been doing to stay positive? What have you been reading / listening to/ watching?

I did a lot of stuff. I spent a lot of time with my daughter, I cooked, I worked in many personal and commercial projects. I have listened to all kinds of music, from Solomun to Yoke Lore. I watched the complete series "Succession".

How have you found the creative process during lockdown?

It didn't change too much, my creative process is mostly based on sitting in front of a computer.

What has inspired you /your work during lockdown?

Reading and watching many different filmmakers / artist / creatives, like: Kazuaki Harada, Slinkachu, Vera Van Wolferen, Leandro Erlich, Esteban Diacono, Vimeo staff pick selections, etc.

5) How are you feeling about the future?

I don't know about the future. I don't feel very positive about the present. Everything that is happening is a consequence of the madness in which we live. I hope this changes and allows us to evolve.
ABOUT FERNANDO LIVSCHITZ
Uplifting, dream-like and fun, Argentine film-maker Fernando Livschitz's works playfully transpose fantasy elements into meticulously captured contemporary backdrops – some iconic, others mundane – to charming and mind-boggling organic effect.
His breakthrough work Buenos Aires Inception Park, which won him the Young Directors Award at the Cannes Lions in 2012, sends a packed rollercoaster up and down the buildings of his native city
while Rush Hour simulates a series of nail-biting near misses at a busy Traffic intersection and his particular "Perspective" of the world.
His projects went viral rapidly and have been seen by more than 70 million people."I try to put a smile on people's faces. I believe it's always possible to show the world and ideas in an alternative way, with magic and surprise. As a director I like to express my point of view through creative thinking".Directing all around the world, he has created the opening credits for CBS's The Late Show with Stephen Colbert.More recent credits include his creative piece "Vienna is like…" with tremendous success reaching over a 20 million views on YouTube.
SEE MORE WORK BY FERNANDO LIVSCHITZ